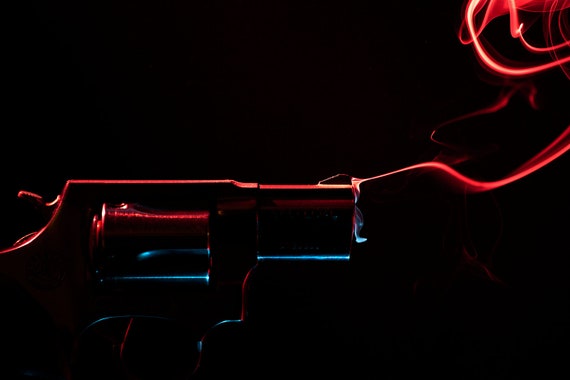 Fresh blood spilled on the ground,
eyes darting all around.
Suspicions rose,
but bodies froze,
as ears rang from the sound.
With tensions running high,
none knowing truth from lie.
The smoking gun—
held by each one—
whispered in the air, "Goodbye."
Photo credit: Neon Noir Smoking Gun Art Print by Etheloos on Etsy
Gargleblaster #156: Answer the question "Who dunnit?" in exactly 42 words.